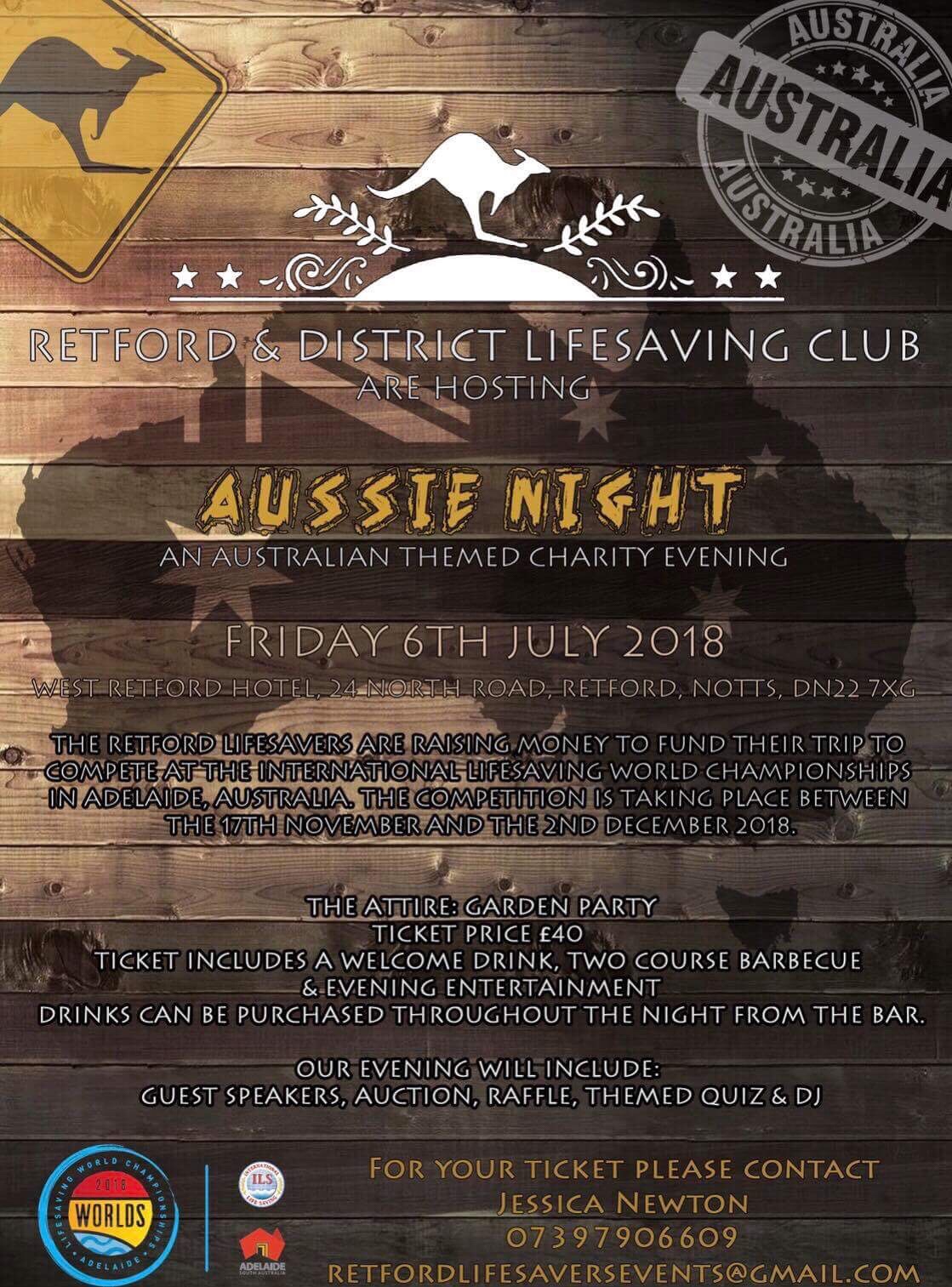 Tickets for our Aussie Night are selling fast – reserve yours today!
The team at Retford Lifesavers are organising an Aussie Night, raising funds for the team heading to Australia later in the year to compete at the World Lifesaving Championships. If you'd like to attend, please contact Jess Newton for more information!
We're currently looking for raffle prizes – any donations would be very gratefully received. Our team kit has spaces for two sponsorship opportunities – if this is something your company might be interested in, please get in touch!