The RLSS UK hosts an annual National Speed Lifesaving Championships, which brings together the best lifesaving sport athletes from around the country to compete for National Champion in a range of events. Each year, several members of Retford Lifesavers represent their club at the largest lifesaving sport event in the UK.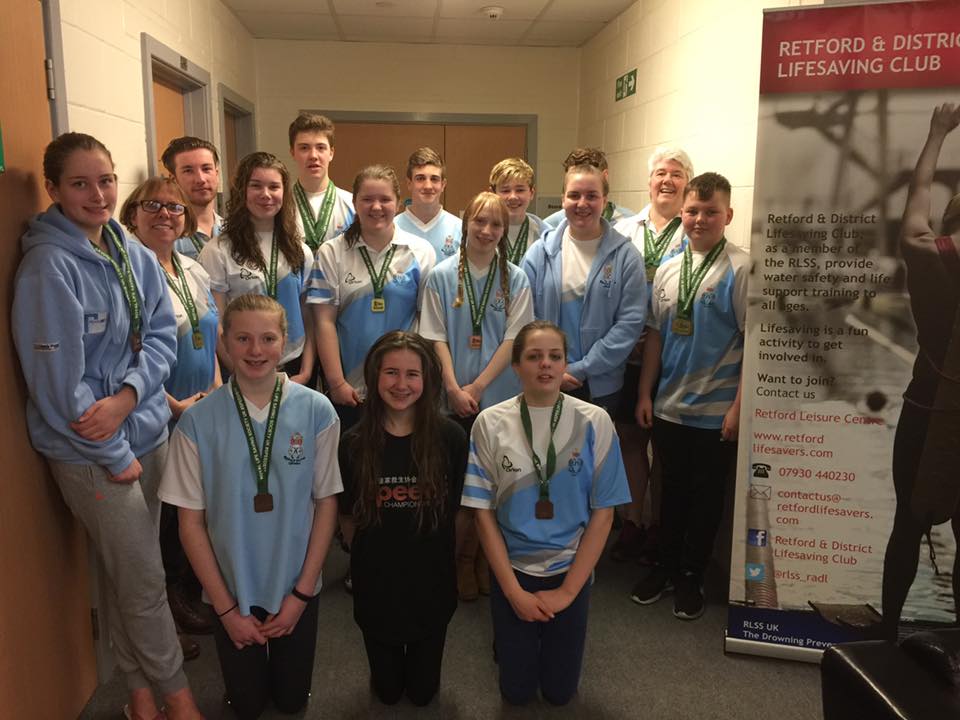 For 2017, the competition was held at Ponds Forge, Sheffield. The events took place 25th – 26th February. Retford Lifesavers took our largest ever team, with over 20 individual competitors. It was also our most successful Speed Championships ever, bringing back 13 national medals including 5 gold, as well as a whole heap of PB swims. We even broke a national record for the 10m Line Throw and had a club member selected to join the RLSS UK's Performance Squad. These achievements placed Retford Lifesavers 9th overall, which is a fantastic achievement. Full results can be found on the RLSS UK website >
The National Speed Lifesaving Championships in 2018 will take place on 3rd and 4th March at Tollcross International Swimming Centre, Glasgow.
Follow the action on Facebook and Twitter using #RADLSpeeds, #Speeds2017 and #LifesavingSport. Link to this page: http://bit.ly/2kNleRB
Archive: Speeds 2016